As a painter, I create expressive abstract paintings with only a hint of the landscapes they are based on. My works are often full of contrast, bright colours and earth tones. I strive to create new worlds that give away a glimpse of the landscape as seen, yet still remain mysterious.
When I draw, I catch the visual experience in a more direct way on paper with black and white drawings, often intensified with colour.
Bio
Arjan Paijers (1983) has been drawing all his life. After finishing his study Fine Art and Design in Education in (Zwolle NL, 2009) he started working as an art teacher. Meanwhile, he kept working on his drawings and paintings. Recently Arjan decided to quit his job, to become a fulltime artist.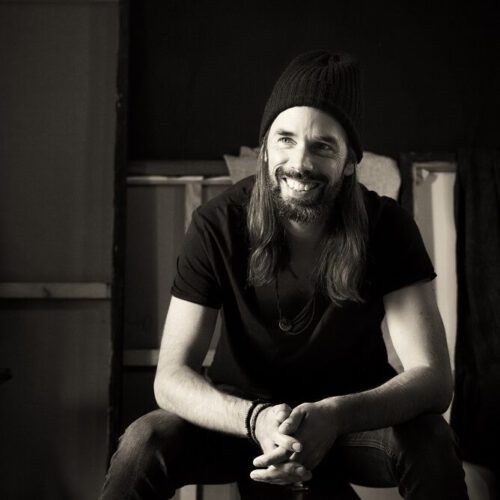 Photo: Ruth Eiting